FREMANTLE AND RIVER CRUISE
Capt Cook Fremantle Explorer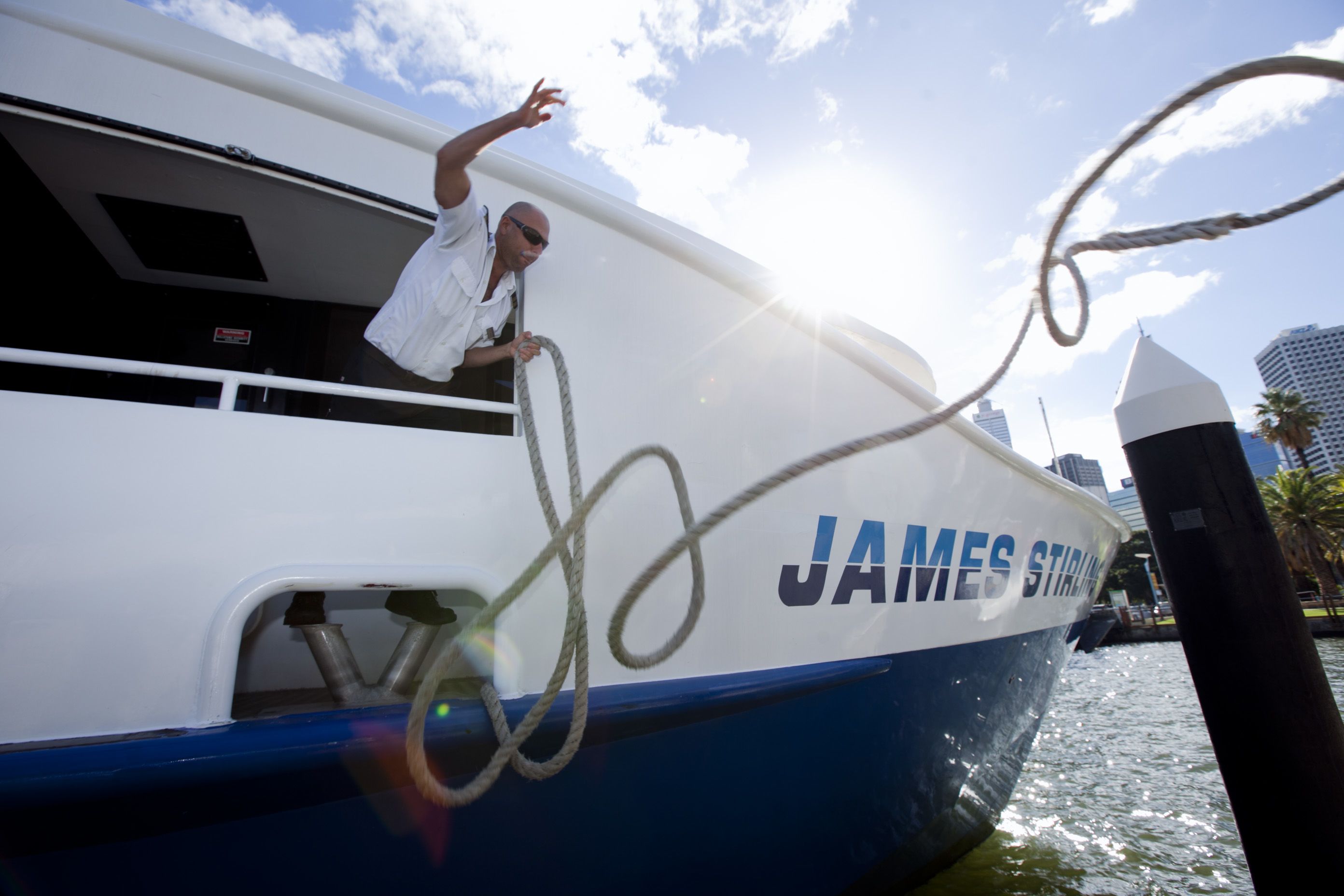 TOUR DESCRIPTION
Return river cruise to Fremantle with time in between to explore this fascinating city
Extended return Swan River cruise with free time exploring in Fremantle
Captain's commentary
Full bar facilities on board
Complimentary wine tasting on Fremantle return
8.30am - 5.45pm
Fremantle Tram Tour
Perth & Kings Park Open Top Bus
Lunch
MORE INFORMATION
Make a day of it in Fremantle with free time to explore our beautiful and iconic Port City.
Take in the wonderful sights that can only be viewed from the Swan River as you cruise the calm waters between Fremantle and Perth. Enjoy the informative Captain's commentary for the duration of your cruise. Once you arrive in Fremantle this extended return cruise allows you the opportunity to hop off and explore our unique and historic port city at your own leisure. Explore the Cappuccino Strip, Fishing Boat Harbour, Fremantle Prison ( own expense) and the many sights and museums Fremantle has to offer.
RELATED PRODUCTS
Perth Fremantle Cruise Lunch
Scenic Perth to Fremantle return Swan River cruise
Captain's commentary
Tram Tour around Fremantle plus some free time
Delicious buffet lunch
Complimentary glass of wine, beer or soft drink
Full bar facilities on board
Reserved seating on the Swan River Cruise
Perth Explorer Bus Tour around Perth and Kings Park
Adult
A$135
A$130
Senior
A$120
A$115
3 tours in 1!
48 hour Perth and Kings Park Open Top Bus Ticket
Captain Cook return cruise to Fremantle
Fremantle Tram Tour hop on hop off tour
1 or 2 day options
Fremantle Prison guided tour
Lunch at Fishing Boat Harbour
Adult
A$110
A$105
Senior
A$105
A$100