WORLD HERITAGE LISTED
Tram & Prison Combo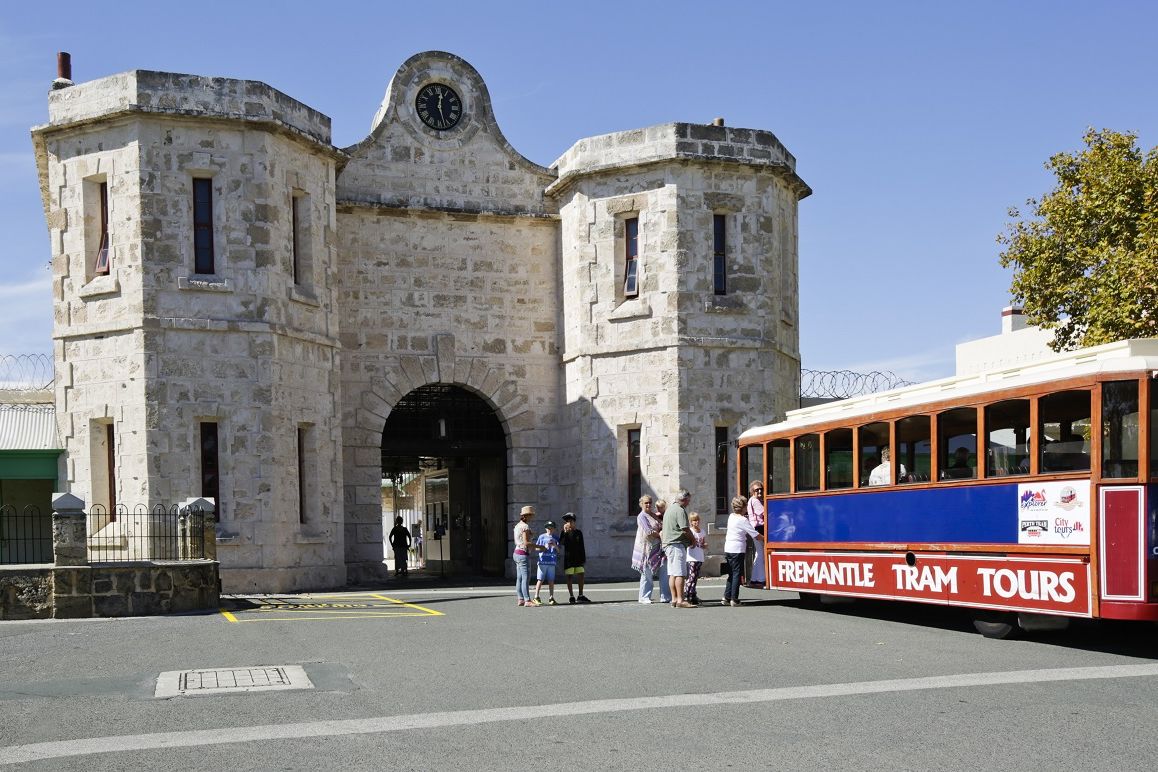 TOUR DESCRIPTION
Fremantle's Premier Tourist Attraction and Best Sightseeing Tour!
Enjoy the benefits of your all day hop-on-hop-off tram tour ticket and add your entry to Fremantle Prison for either their "Convict Prison' or 'Behind Bars' fully guided Tour.
All day tram ticket to hop on and off
Any prison day tour
Tunnels & Torchlight Tours
MORE INFORMATION
Tram Tour
Join our regular hop-on-hop-off tour at any stop and when we reach Fremantle Prison jump off and join the next tour of the old gaol. Your driver will assist with timing your visit to the prison and re-joining the tram tour
Fremantle Prison
World Heritage Listed, the convict built prison tours provide a fascinating insight into grim life behind bars of an institution that was fully operational until 1991. Your guided tour will show you all what 'Doing Time' meant from the cell blocks, excercise yards and punishment methods. Hear tales of infamous inmates, escape attempts, riots and much more.
During busy periods the prison tours can sell out early. Our drivers will call ahead where necessary to ensure your day is not spent waiting for a space.
*NOTE: You should allow a minimum 3 hours to complete both the tram and prison tours.