SUNSET AND STARS
A unique chance to see The Pinnacles desert by night with unpolluted breathtaking views of the Milky Way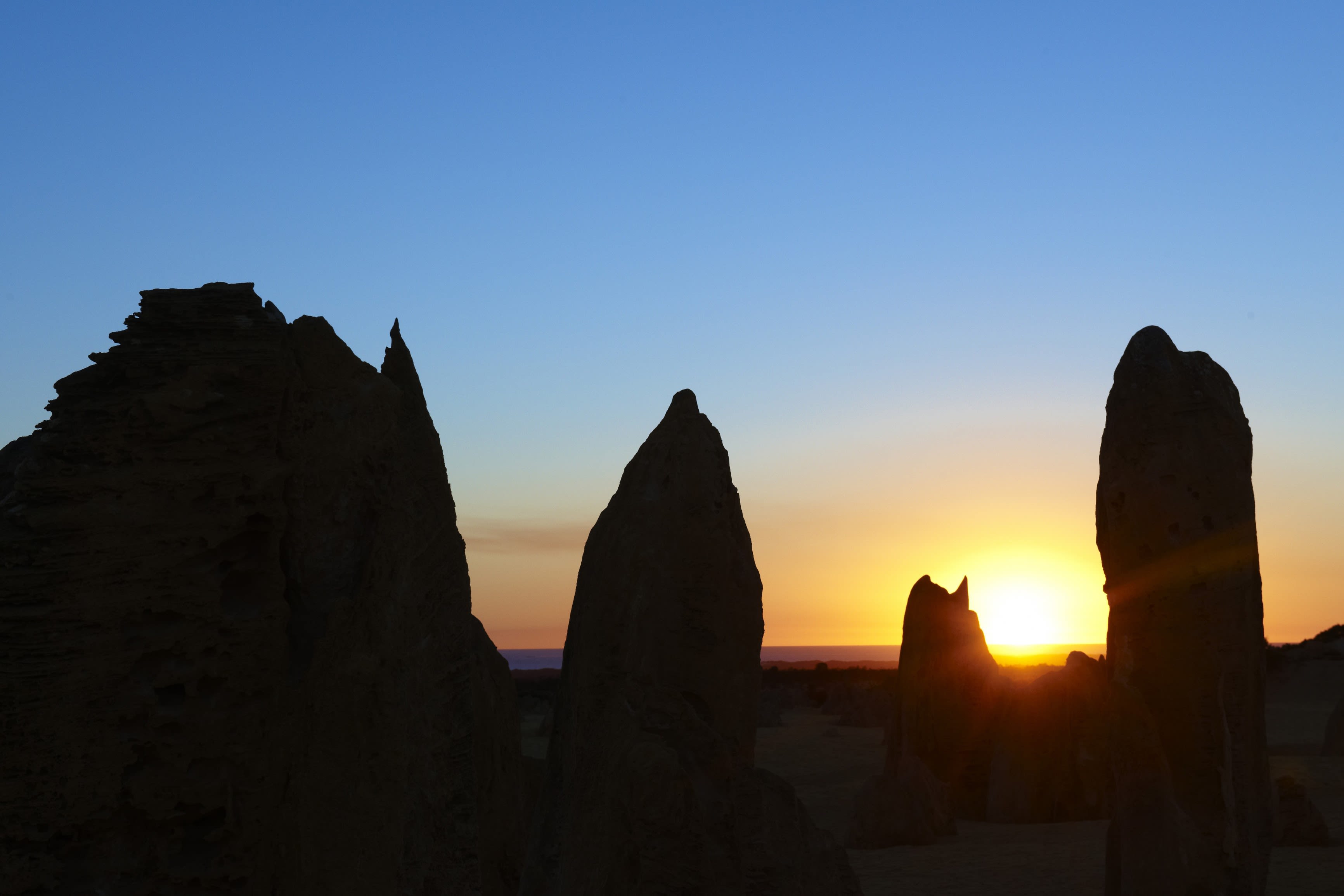 TOUR DESCRIPTION
In conjunction with ADAMS Pinnacle tours, WA's premier coach touring company, we offer you our most popular Perth & Kings Park open top bus tour combined with their evening trip to The Pinnacles desert to see it in the sunset and to view the night sky without light pollution
48hr Perth & Kings Park bus ticket
Koalas & Kangaroos at Yanchep National Park
Pinnacles Desert for Sunset and Stargazing
Dinner in a traditional Western Australian tavern
MORE INFORMATION
PERTH EXPLORER
Tour around Perth and Kings Park on an iconic open top bus. No other tour vehicle can offer such a bird's eye view of the top attractions. Take great photographs from the top deck - no glass window to spoil the view ( Ticket valid for 48 hrs)
PINNACLES STARGAZING
Explore the world renowned Pinnacle Desert, an amazing moon like landscape, at the most magical time in the evening. Experience the change in light as the sun sets and makes way for a myriad of stars brought to life without light pollution.
Stop on the way there at Yanchep National Park and see koalas and kangaroos.
Dinner in Cervantes for dinner in a traditional Western Australian tavern
3 pm - 11 pm
Day 1 Perth Explorer - Board at your nearest stop in Perth. No meals
Day 2 The Pinnacles at sunset and star gazing - dinner ( included ) - Yanchep National Park visit - Hotel pick up available
*Pinnacles Star Gazing tours run on Sunday, Monday and Thursday evenings only. You can use your hop on hop off bus ticket around Perth on any other day ( 7 days a week) , it does not need to be the day before going to the Pinnacles. When booking, you will be asked to choose the dates of each tour.