FREMANTLE SIGHTS & LUNCH ON THE RIVER
Lunch on The Swan River!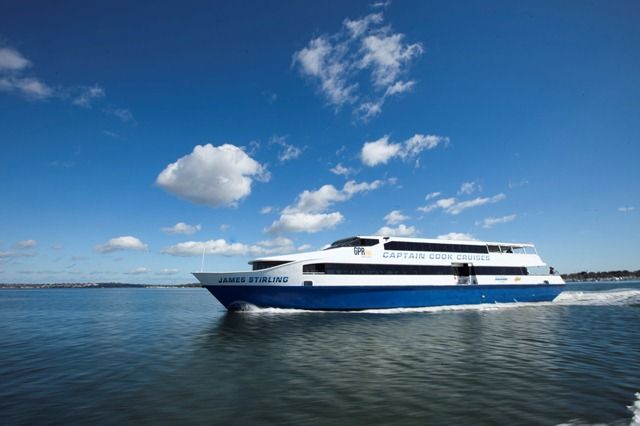 TOUR DESCRIPTION
Enjoy the best of the Swan River, a tour around Fremantle on the Fremantle Tram and then a delicious buffet lunch on your return cruise back to Perth
Scenic Perth to Fremantle return Swan River cruise
Captain's commentary
Tram Tour around Fremantle
Delicious buffet lunch on the river
Complimentary glass of wine, beer or soft drink
Full bar facilities on board
Reserved seating on the Swan River Cruise
9.30am - 2pm
Perth Explorer bus tour
MORE INFORMATION
Lunch and Tram Cruise
Catch the 9.30 am cruise departure to Fremantle and take in the wonderful sights of Perth and its surrounds that can only be viewed from the Swan River. Enjoy informative Captain's commentary.
On arrival in Fremantle, board the Fremantle Tram for a fascinating tour of the old port city with guided commentary. The tram will showcase some of Fremantles most renowned and stunning heritage sights such as the Fremantle Prison and the Fishing Boat Harbour.
Re-board your vessel once the tram tour is complete at 12:45pm for a delicious buffet lunch and a complimentary glass of beer, wine or soft drink as you return to Perth in style.
Fremantle Lunch and Tram Tour package inclusions:
Perth to Fremantle return cruise
Captain's commentary
Full bar facilities on board
Fremantle Tram Tour
Delicious buffet lunch
Complimentary glass of wine, beer or soft drink
Reserved seating